May
26
2023
Fenwick High School Commencement
May 26, 2023
7:00 PM - 9:00 PM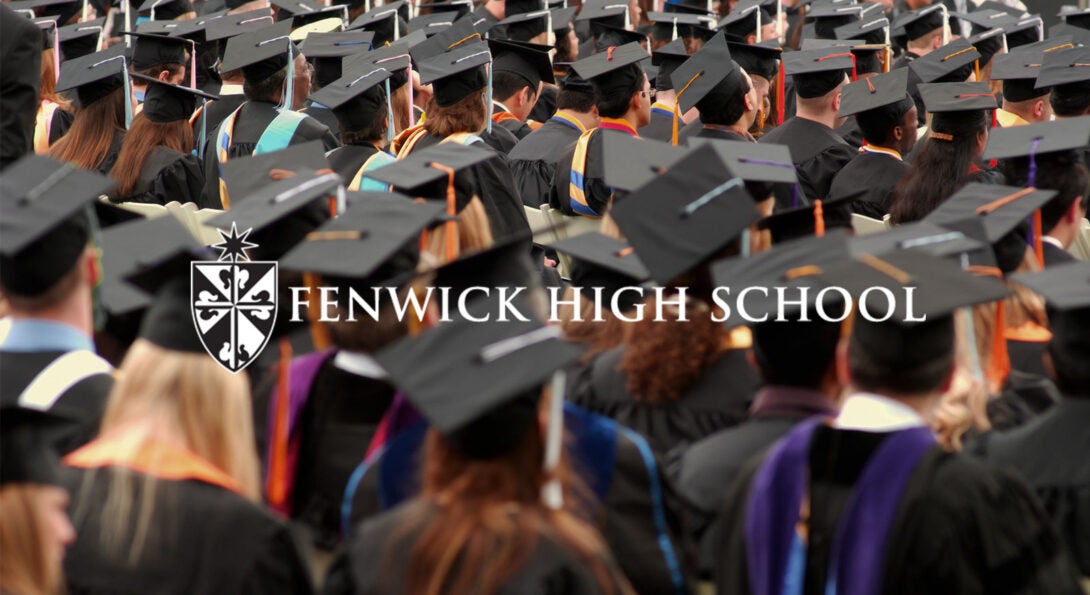 Location
Isadore and Sadie Dorin Forum
Address
725 W Roosevelt Rd, Chicago, IL 60607
Students must report to the UIC Forum by 6:15 p.m. Doors will open at 6:15 p.m. for family and friends attending the ceremony.
Each guest must have a ticket to enter and tickets are for general admissions seating. All seats are handicap accessible and select seats cannot be reserved prior to the ceremony. All graduates may request up to eight tickets, which will be distributed at graduation practice on Thursday, May 25.
We strongly encourage that pictures be taken between 5:45 p.m. and 6:15 p.m. outside the forum as gowns will be collected immediately following the ceremony. The UIC Forum is handicap accessible.
Date updated
May 15, 2023